Most modern business is built around peak seasons, but consumers aren't only buying during your peak season. They are buyers all year round. This eBook takes a look at how modern CRM strategies are focusing on how to make the most of intent data to optimize customer acquisition and reactivation strategies in every season.
This eBook will cover:
How to maximize the value of your intent data by understanding consumer motivation

Why a single customer view must also paint a picture of consumer lifestyle stages

Tips on how to develop effective customer acquisition, reactivation, and retention strategies for your peak and off seasons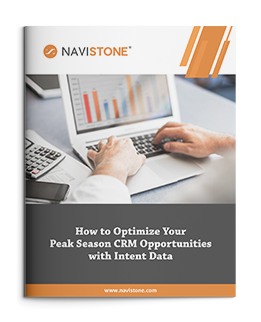 Get the eBook now!