Currently in the U.S. there are approximately eight networked devices per person, a number expected to climb to 13.6 per person by 2022. This presents both a great challenge and a great opportunity for marketers to master the art of identity matching for a more relevant consumer experience. Take a peek into the details of identity matching as we break down the basics.
This SlideShare Deck will cover:
The innovative history and consolidation of identity matching and how it has arrived to where it is today.

How identity matching is critical to understanding how to reach consumers in various stages of the buyer's journey.
Suggestions for weighing the pros and cons of Deterministic vs Probabilistic and Cookie versus IP Address matching.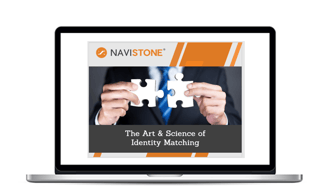 Get the SlideShare Deck now!