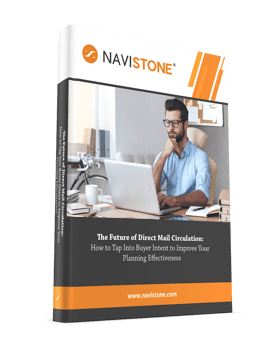 Building successful circulation lists that reach the right audience used to be as easy as tracking past purchase history. With the evolution of the buyer's journey, many direct mail circulation directors and managers know they must combine their tried-and-true methods with modern practices to reach a unique and interested audience. As you evolve your direct mail circulation plans to meet the needs of today's consumers, this eBook will help you navigate the challenges with smart, effective tactics that will let you beat the competition to the mailbox.
In this eBook you'll learn:
Why direct mail is an important part of a successful marketing campaign

How the modern shopper's path to purchase is changing direct mail circulation

Smart strategies to build better, more effective customer lists
Fill out the form to download a free copy of our eBook to learn how you can improve your direct mail circulation planning by tapping into buyer intent.